Have you always wanted to take a professional painting course in a highly supportive setting and fully equipped art studio? This 6 week beginner/intermediate painting program will gently lead you through the fundamentals of painting such as composition, color, value, perspective and brushwork. For optimal experience, space is limited to 8 participants.
All supplies are provided for students including, a set of professional grade acrylic paints, three pre-stretched canvases, painting palette and brushes (total $100 value) all yours to keep.
Six Tuesdays from 6pm to 9pm starting May 17th through June 21st, 2022.
Instructor Info
Paulina Stankovski is an Artist, Elementary School Teacher and University Instructor, living in beautiful Invermere, BC. She received her Bachelor of Fine Arts, Bachelor of Education and Master of Education degrees from University of Calgary. When she is not teaching children and adults or painting in her studio, Paulina can be found walking outdoors and enjoying the beautiful landscapes she gets to call home.
Course Outline
Class 1 (Focus – Composition)
We will begin class with Introductions. I want to hear about you, your experiences with art and expectations from this class.
We will talk about composition as a first step to creating a visually effective painting. I will teach you all the tricks and tips you need to get started.
You will reference a preset still life to experiment with composition and use it a inspiration for your first painting. You will prepare your canvas for painting, by sketching out your composition on your canvas.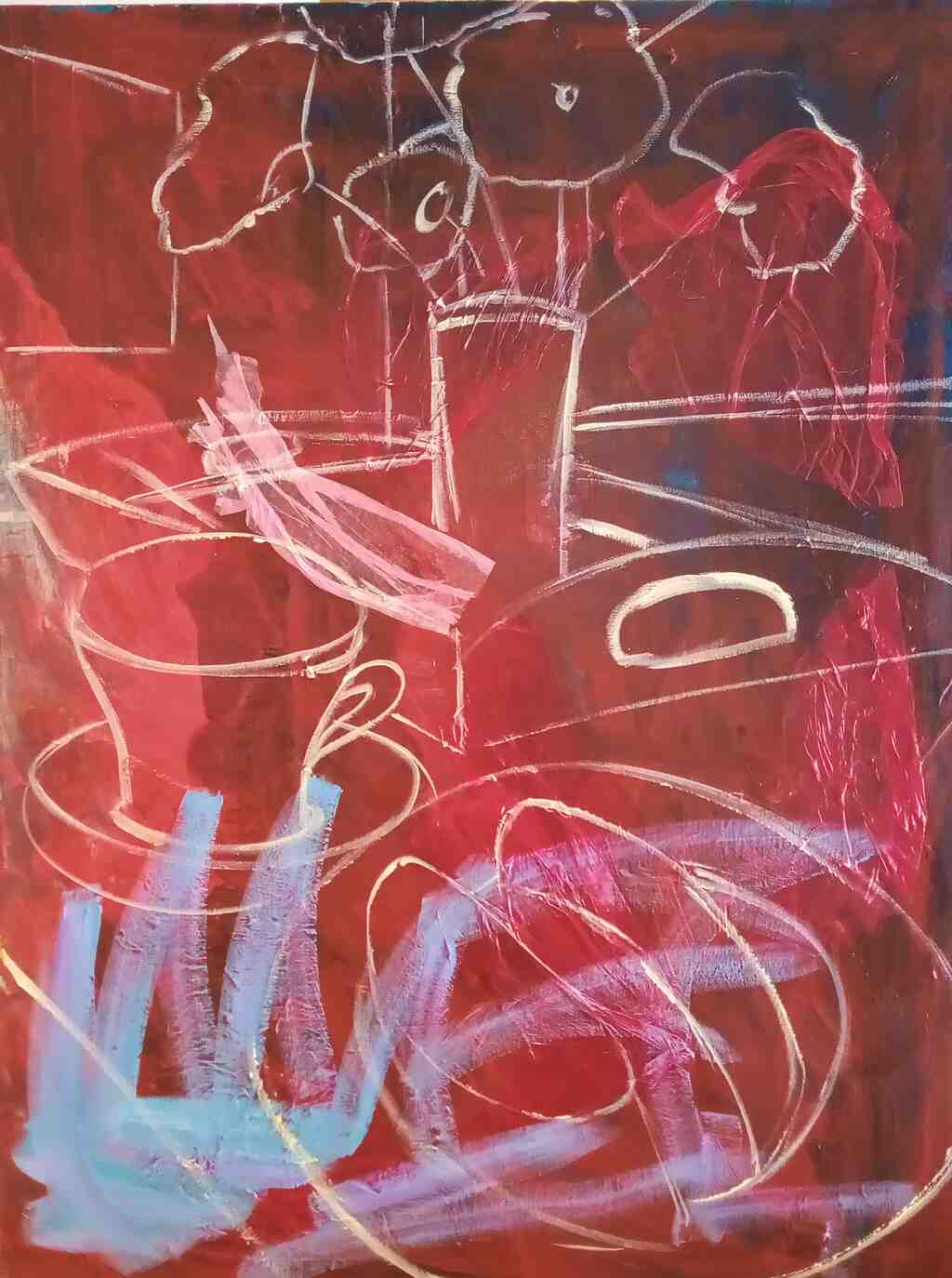 Class 2 ( Focus- Composition,Colour, Value)
We will begin class by learning about colour . You will learn about complimentary and analogous colours and how to apply them. Additionally, you will learn about value and how to create visual depth in your work. The rest of the class will be spent on you applying everything that you now know to work on your "Still life" painting. Don't worry! I will be with you every step of the way!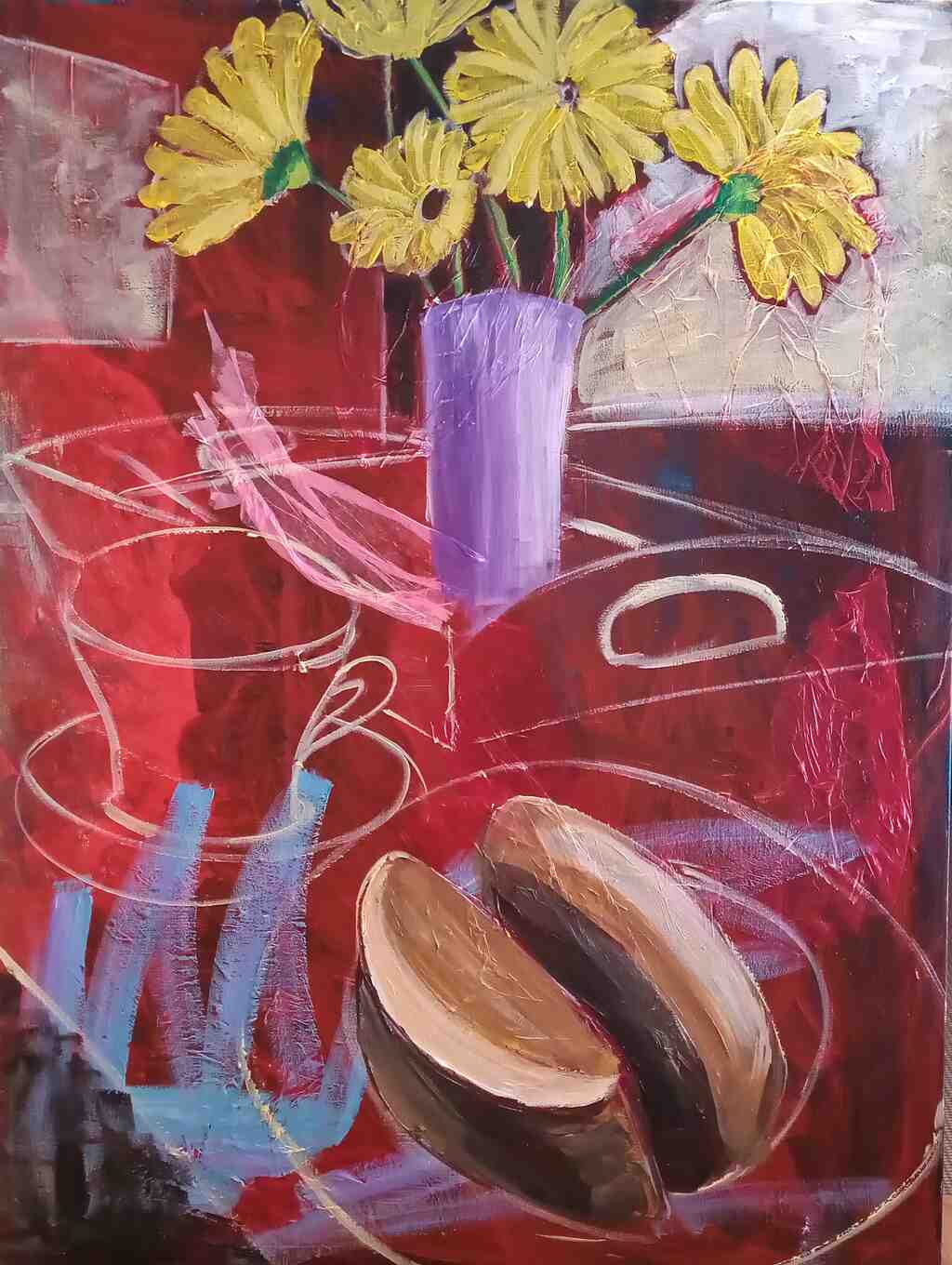 Class 3 (Focus- Perspective, Composition, Value and Colour)
In this class, we will build on what we already know about composition, colour and value and add perspective into the mix. I will demonstrate how to set up your composition and use value to achieve perspective in your painting.
You will have the opportunity to study various examples of perspective and plan your own composition. Just like that, you are ready to start on your second painting!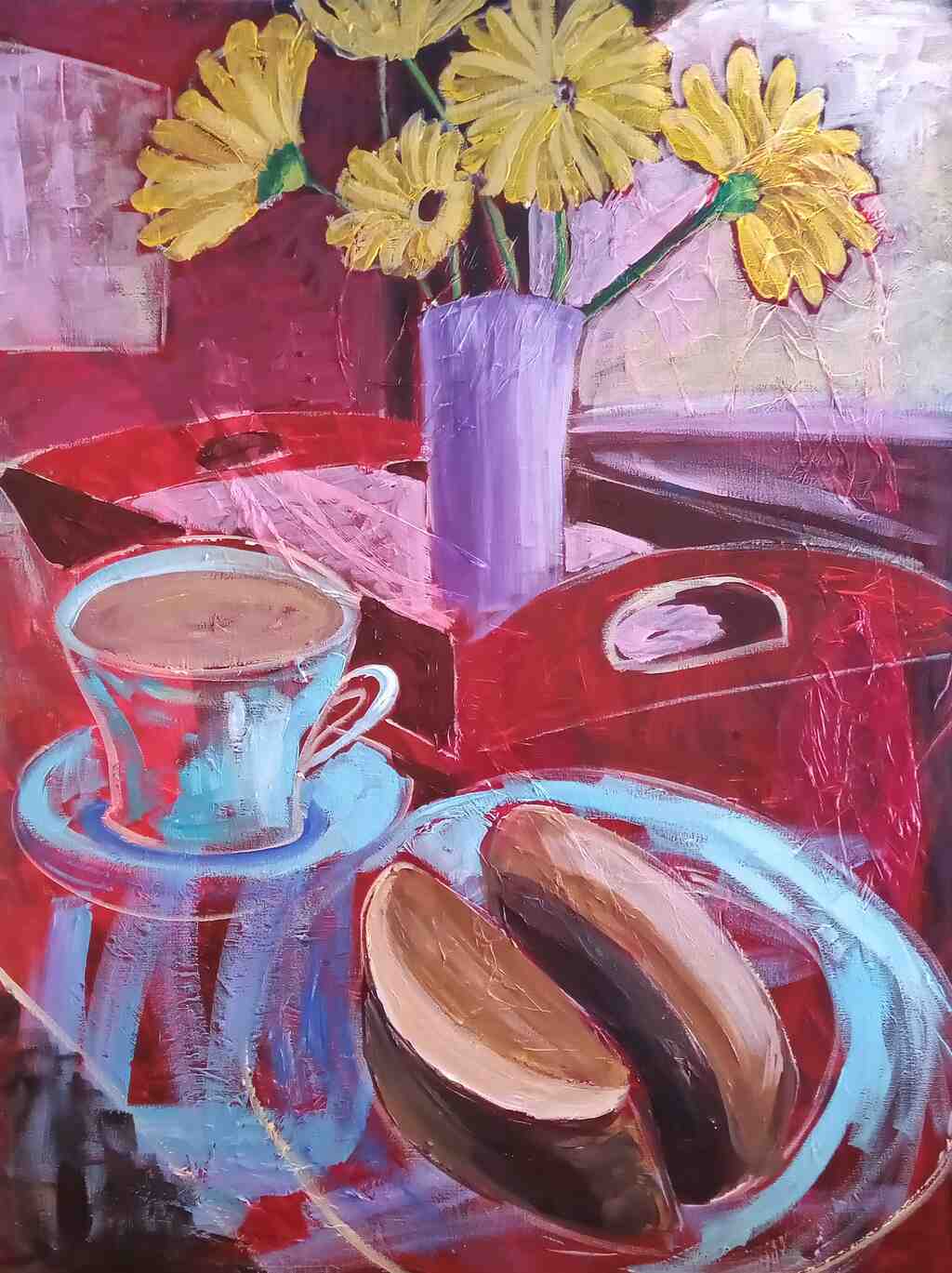 Class 4 (Focus- Composition, Colour, Perspective, Brushwork)
It's time to talk about brushwork. You will notice how various artists use brushwork in their work. This will add another "painting tool" and allow you to explore your personal brushwork style. You will spend a bit of time practising brushwork in your sketchbook, fantastic warm up for your painting! The rest of the class is yours to complete painting two.
Class 5 (Focus – Composition, Colour, Value, Perspective, Brushwork)
Congratulations! You are now equipped with fundamental painting knowledge. With my guidance and support, you will plan and complete your very own painting. Having trouble deciding what to paint? I will have a variety of materials to help inspire you!
Class 6
You own this class! You can either finish your painting from last week, or take part in a guided practice painting led by me! The choice is yours!