Now that you have completed Painting Fundamentals, you are ready to apply everything that you know about composition, value, color and brushstroke to spread your artistic wings. In this six week course, I will lead you through gathering inspiration, planning and completing three paintings with a focus on lansdacape and florals. You will gain artistic confidence, take risks and experiment with texture in your work! Please be advised that you need to complete Painting Fundamentals in order to take this course. Supplies are included in the price and include three canvases, a set of palette knives and white acrylic paint! Space is linited to 8 participants.
Six Tuesdays from 6pm to 9pm starting April 5th through May 10th, 2022.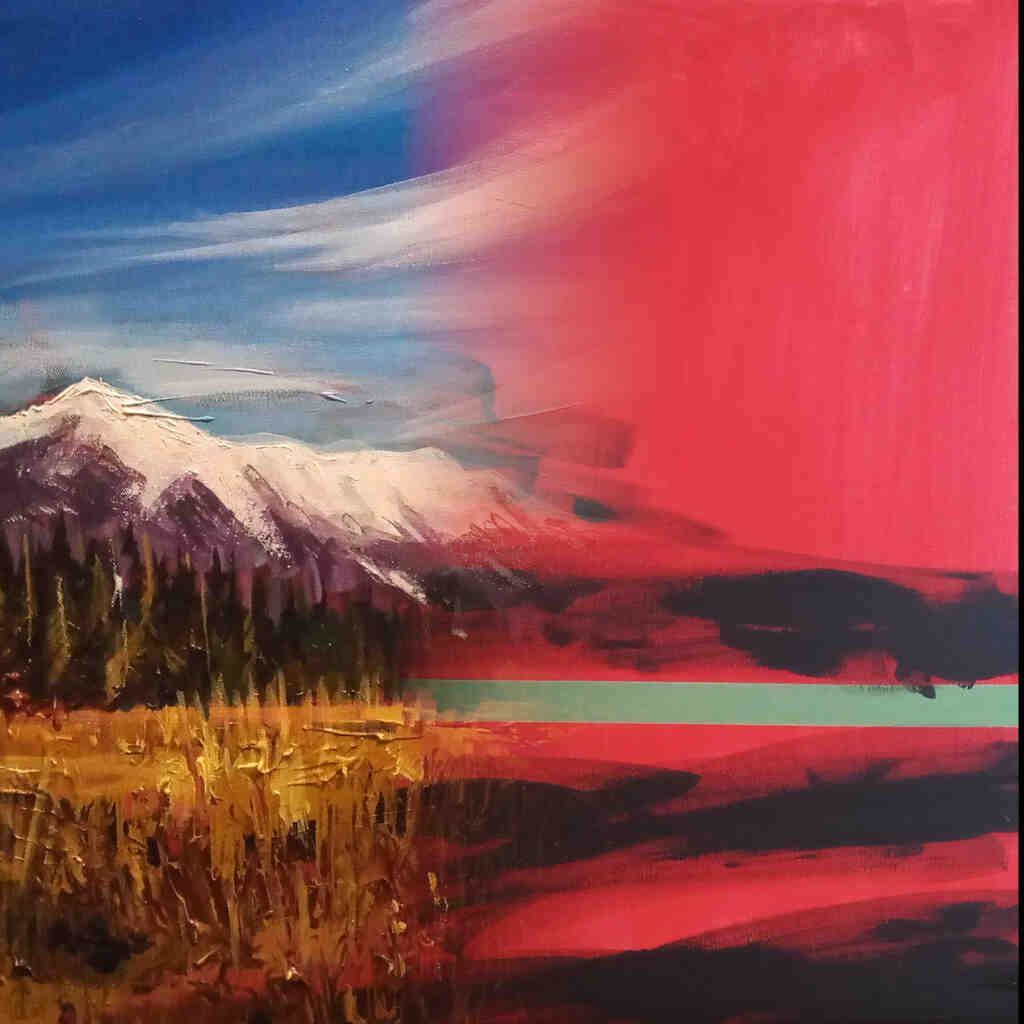 Instructor Info
Paulina Stankovski is an Artist, Elementary School Teacher and University Instructor, living in beautiful Invermere, BC. She received her Bachelor of Fine Arts, Bachelor of Education and Master of Education degrees from University of Calgary. When she is not teaching children and adults or painting in her studio, Paulina can be found walking outdoors and enjoying the beautiful landscapes she gets to call home.
Course Outline
Class One (Floral)
We will start the class by prepping the canvas and looking at some examples of floral paintings. We will discuss composition perspective, brush stroke and colour. Using an instructor provided bouquet of flowers, you will decide on your composition. You will warm up by sketching the composition on paper and define value on canvas. Depending on time, you will sketch your composition on canvas and begin applying your base colours.
Class Two ( Floral)
Studio day! Today is all about adding value to your composition. Tine to pull out your new palette knife set too! Additionally, you will start planning for your next painting. Hint – it's a landscape and you will need an image for next class. Also, bring an existing image of a painted landscape that you love.
Class Three (Landscape)
We will start class by prepping our canvases and revisiting some examples of landscape and what is is that we admire about them. Is it colour, composition, mood? I will lead you through ways that you can incorporate these elements into your own painting. You will create a 30 stroke value sketch of your chosen image as a warm-up and a way to establish your lights and darks. A few lights and darks on your canvas, a sketch to establish composition and it's GO TIME.
Class Four (Landscape)
Studio day! Paint, squint, paint, repeat! Also, you will start planning for your fourth painting. Floral? Landscape?
Class Five (Floral or Landscape
You will go through the stages of prepping your canvas, choosing you colour palette and planning your painting. I will be with you every step of the way.
Class Six (Floral or Landscape)
Studio day and celebration of your amazing works!